Elizabeth McGovern Webpage
A Review of ORDINARY PEOPLE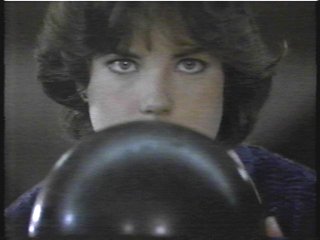 Elizabeth McGovern as Jeannine, a "funny bowler": bringing a little humor and hope to ORDINARY PEOPLE
Over a dozen additional video-captured images of Elizabeth McGovern in Ordinary People can be found here.
Ordinary People is a human drama about an upper middle-class family in a Chicago suburb who suffer a terrible tragedy which reveals equally terrible facts about their lives together. This was Robert Redford's directorial debut, and he seemed set on demolishing his pretty boy reputation by creating a powerful, serious movie. He succeeded -- it is a heartbreaking look at what's behind the façade of placid affluence in suburban America.
Timothy Hutton is Conrad, son of Beth (Mary Tyler Moore) and Calvin (Donald Sutherland). Conrad was, and is, at the center of the family tragedy, and is tormented by life in its aftermath. Although he didn't get top billing, Hutton is the de facto lead in the movie, and offers a touching, effective portrait of a troubled young man. Sutherland is also very good as a father slowly coming to grips with the lack of real emotional connection in what's left of his family, and Judd Hirsch is excellent as Conrad's psychologist.
But, in the end, this is Mary Tyler Moore's movie. She is devastating as Beth, a cool WASP mother refusing to dirty her hands in the sloppy truths of her family's life. She gave a terrific performance, but it wasn't enough to escape the Mary Richards straitjacket, and in any event dramatic performance had begun its slow extinction in Hollywood by the early 80's. This is really the only movie to take full advantage of her dramatic skills.
This was Elizabeth McGovern's first movie. As Jeannine, a popular and pretty girl who is clearly interested in getting to know Conrad, her charming, optimistic presence offers welcome relief from the tension that pervades the movie.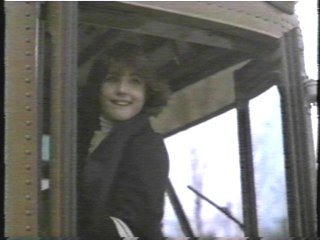 Her character clearly represents what's good for Conrad in life, what there is to look forward to, even live for. Here, in a relatively small supporting role, she set the stage for many fine performances to come. She rises above the limited opportunities that Hollywood generally holds for pretty young actresses and manages to carve out a real person with what limited material she is offered by the role. It's fun to watch her hijack typical Hollywood female roles, bringing complexity to female characters who are just there to represent an aspect of the male lead's life. Jeannine isn't in the movie much, but McGovern manages to get our undivided attention when she is on-screen.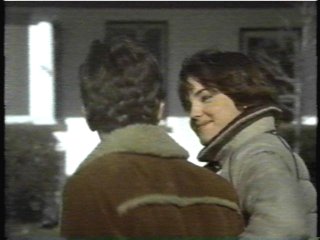 Ordinary People might seem a little slow, but that's necessary under the circumstances. It's not an easy film. Sometimes it's a bit overpowering -- even Shakespeare's tragedies had their comic relief. But in the end, the movie is rewarding. It's well written, directed, and performed. I highly recommend it.
since counter added 5/11/99