Elizabeth McGovern Webpage -- a Personal Note from the Webmaster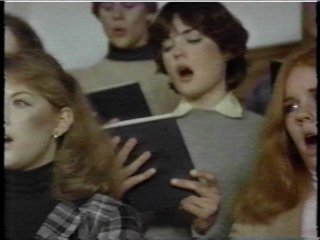 I've put up this webpage about Elizabeth McGovern because I really enjoy her acting work. I've also been totally crazy about her since I saw her in Ordinary People when it was first released. I was seventeen. I can still recall being immediately taken by her gentle beauty from the moment the camera scanned across the choir in the beginning of the movie. As she developed the character of Jeannine up on screen, I was captivated. I still am.
So, simply said, this is a typical old-fashioned internet tribute page by a fan. I won't try to say otherwise -- I've noted that, in life, the more you try not to sound like a nut, the more you wind up sounding like one, so I'll just admit to being (I'm sorry mom!) a tribute page webmaster and leave it at that.
A few months back I did a web search for "Elizabeth McGovern" and was surprised to see that most of the results involved X-rated sites. After all, she has an extensive movie background but it doesn't include any X-rated credits. So I decided to work up a page about her life and career from my fond perspective rather than from an X-rated one.
The lack (until now!) of real tribute pages probably has to do with her career choices, which have clearly focused on quality roles rather than starring vehicles for her. But she's a great and lovely actress and deserves a web page. So she's getting one.
Right now, the site needs more filling out. I have yet to do the necessary research and find photos to scan to really liven up the site. I hope you enjoy what is here so far; ultimately, I hope to make this a fun site for fellow fans of Elizabeth McGovern to visit.
New York, April 1999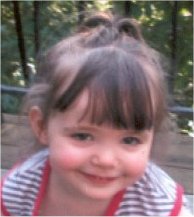 Here's my Elizabeth -- Lily Elizabeth, that is. Ok, she wasn't named just for Elizabeth McGovern, but that had something to do with it. I think she's as pretty as her namesake, don't you? And she's a budding actor too.



Return to Home Page
since counter added 5/18/99